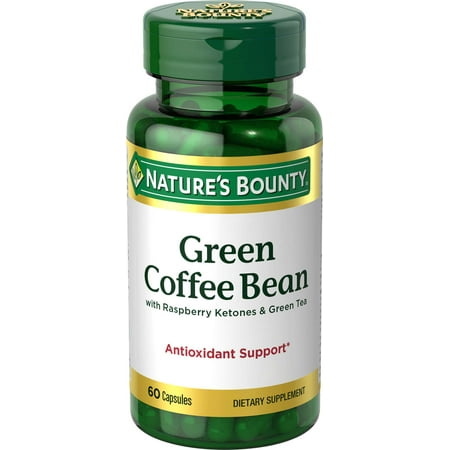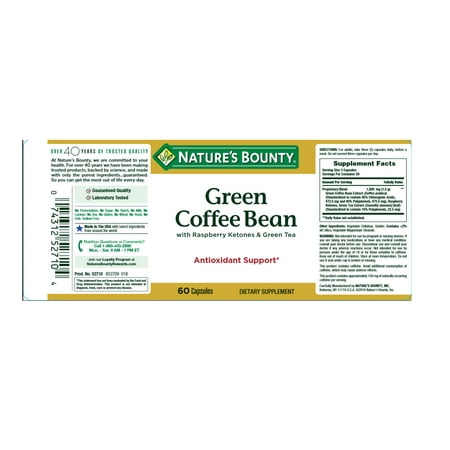 Price: $14.5 - $9.45




Nature's Bounty Green Coffee Bean with Raspberry Ketones & Green Tea Dietary Supplement Capsules:
Made from coffee beans that are not roasted.
Provides a highly concentrated source of raspberry ketones.
Green Tea is less processed as compared to Black Tea, which allows it to retain more active polyphenols.
*These statements have not been evaluated by the Food and Drug Administration. This product is not intended to diagnose, treat, cure or prevent any disease.